Less Material Consumption
AF-Series range of products are special formulations developed through considering the requests and the feedbacks of the steel industry. Their special formulation not only makes them more performant fluxes than fluorspar but also perform better desulfurization solutions with less material consumption. Hence you need to use less material compared to your regular fluorspar usage.
---
A Better Desulfurization
AF-Series range of products have a better effect on the slag viscosity to form fluid creamy slags: fluid enough to effectively refine the steel, but not very fluid to secure that a minimum interaction occurs with the refractory. Thus, your refractory is protected through improved desulfurization capacity of the slag with a cost efficient and operationally effective solution.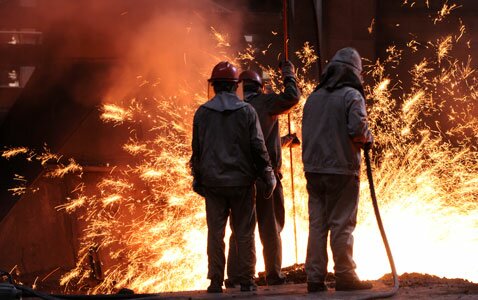 Increased Refractory Life
AF-Series range of products with their lower melting point help to form fluid creamy slags at lower temperatures compared to fluorspar. They also have much lower silica content than fluorspar. Thanks to their performant formulation, AF-Series range of products decrease the time needed for desulfurization processes compared to fluorspar. Because of this reduced desulfurization time, the wear of the ladle refractory is reduced accordingly.